Call our cruise experts today on

0844 417 4917

Open Mon-Fri 9am - 9pm, Sat 9am - 7pm, Sun 10am - 6pm

Sign up to receive
our latest promotions
Why Book With Virgin Holidays Cruises?
Your safety is our priority
100% ATOL protected
24 hour overseas support
Exclusive packages & Itineraries
Experienced cruise experts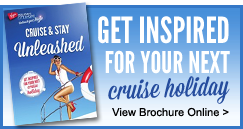 Cruise With Confidence
Your booking is safe with Virgin Holidays Cruises

Alaska Cruise Deals


The vast ice kingdom of Alaska is unlike any place on earth. With a variety of snow encrusted mountains, glaciers, and sprawling tundra it is also home to an incredible diversity of wildlife.