0844 417 4917

Open Mon - Sat: 9am - 9pm and Sun 10am - 9pm
Cruise Deals

Cruise Deals by Destination
Why Book With Virgin Holidays Cruises?
Your safety is our priority
100% ATOL protected
24 hour overseas support
Exclusive packages & Itineraries
Experienced cruise experts
Cruise With Confidence
Your booking is safe with Virgin Holidays Cruises

Australasia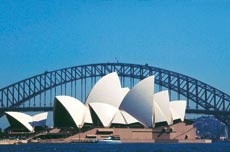 The Harbour Bridge and distinctive Opera House make Sydney one of the world`s most recognisable ports. And now the rest of the city is equally well recognised as just about the most vibrant, happening city anywhere.