The Baltic is truly one of the most fascinating regions in the world, representing a captivating array of imperial treasures and spectacular scenery. Bookmark and Share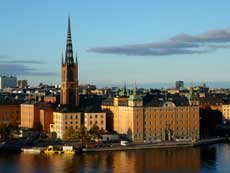 The Baltic Sea has played a crucial role in the development of modern Europe, and indeed the world as a whole.
From the earliest Viking invaders setting out from its frigid waters, to epic clashes between Russian, German and British fleets vying for control of the seas, the Baltic has been at the heart of some of the most significant developments in history.
And added to this are some of the most cultured and refined cities in Europe and among the most magnificent scenery in the world, the Baltic makes for the ultimate cruise destination.
Cruising from the UK, the first stop on most cruises of the Baltic is the charming Danish city of Copenhagen. With its delicate spire and towers dominating the skyline, the city is one of Europe's greenest capitals and is an absolute joy to explore on foot.
Gothenburg is another of the first stops on a cruise of the Baltic. One of the most attractive cities in the region, the innovative -lvborgs bridge and the distinctive prow shape of the G-teborg Opera House are among the highlights the city has to offer.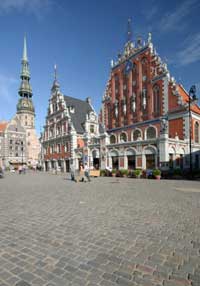 Further on from Gothernburg is Helsinki, offering passengers an immense cultural diversity, some architectural gems and enough shopping opportunities to shake a stick at.
However, the grandeur of St Petersburg is for many the highlight of Baltic cruise. Delve deep into the city's bloody 300-year history, admire the beautiful architecture of the Winter Palace, stroll along the rivers and canals, or simply explore this most fascinating of cities.
Itineraries vary, but most Baltic cruises take in not only these stops, but also Oslo, Riga, Stockholm, and Tallinn, as well as a host of other, less discovered destinations along the way.