Call our cruise experts or visit us in store

0844 417 4917

Mon-Fri 9am-9pm | Sat 9am-7pm | Sun 10am-6pm

Virgin Holidays Store Finder
Reasons to Book with
Virgin Holidays Cruises
Black Sea Cruises
On an inland sea located between Turkey, Bulgaria, Romania, Russia and Ukraine, among other countries, Black Sea cruises offer a unique method of learning about the different sights on cultures of eastern Europe.
In terms of its etymology, there are various theories on the origins of the title Black Sea, with one conjecture being that it simply is a reference to visibility levels in the waters, which are much lower than in the neighbouring Mediterranean Sea.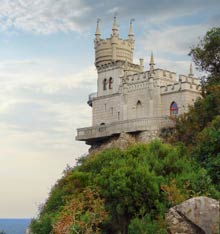 The Black Sea is now a popular tourist destination and those on Black Sea cruises have the advantage of taking in a variety of countries in one go. In Turkey, cruisers can discover the popular city of Istanbul while Ukraine offers history, breathtaking landscapes and famous landmarks.
On a Black Sea cruise it is possible to visit Odessa's Potemkin Steps or Sevastopol, which contains an intriguing mixture of modern and ancient architecture.
In Romania, the city of Constanta offers a doorway to the historical city of Bucharest while those stopping off in Bulgaria can anticipate relaxing on some of the eastern European country's more beautiful beaches.
Those on a Black Sea cruise can also take a trip along the Danube River, a principal feeder to the inland expanse of water and the longest river in the European Union.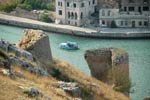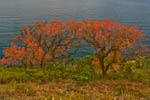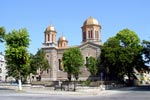 Tailor made packages are also available
Call our cruise experts on 0844 417 4917 to discuss your requirements