A region known for its passion, raw energy and scenic delights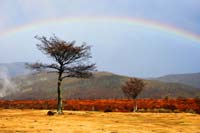 South America is a place like no other. Diverse and spectacularly beautiful, its attractions range from Chilean fjords to lively cities, exuberant people and captivating wildlife.
Sailing round Cape Horn is now one of the must-have experiences for the well-travelled. Near the cape, you will find the sheltered waters around Ushuaia on Tierra del Fuego. From here, you might weave through the picturesque Chilean fjords, a place of great beauty and diverse wildlife. Snow-capped mountains, expansive forests and the breathtaking scenery of the Tierra del Fuego National Park attract adventurous visitors and nature-lovers from around the globe.
From here the west coast beckons. Punta Arenas in Chile overlooks the Straits of Magellan to the most southerly point of land before you reach Antarctica. And here you can do anything from visiting a penguin colony to flightseeing over the Antartic Peninsula. Travelling along the Chilean coastline is a scenic adventure and one that often ends or begins in the city of Santiago, from Valparaiso. A fascinating blend of old colonial buildings and new expansion, you will find its friendly people, green parks and numerous cafés give it a welcoming atmosphere.
As a stark contrast to the remote and quiet charms of South America's wilderness areas, you will find cities such as Rio de Janeiro, located on the continent`s east coast. Dominated by its famous Sugarloaf Mountain it is known as the carnival capital of the world. This is where you'll find the Latin spirit in abundance! There's a tangible air of electricity and vibrancy here that gives the city an intoxicating and infectious energy. Montevideo, further south, is sedate by comparison, but flawless beaches and colonial Spanish architecture make it an attractive resort.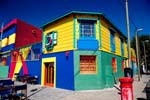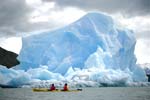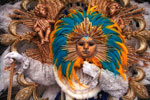 Tailor made packages are also available
Call our cruise experts on 0844 417 4917 to discuss your requirements