Call our cruise experts or visit us in store

0844 417 4917

Mon-Fri 9am-9pm | Sat 9am-7pm | Sun 10am-6pm

Virgin Holidays Store Finder
Top Reasons to Book with
Virgin Holidays Cruises
Norwegian Cruise Line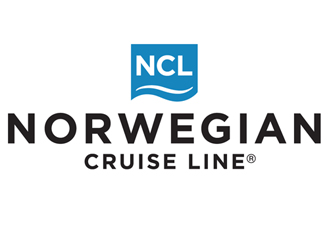 At NCL, the purpose is very clear: challenge traditional cruise conventions so that NCL can deliver the most liberating experience at sea for their guests. NCL are proud of the fact that their innovative onboard experience offers vacationers freedom from the stress and demands of everyday life and freedom to enjoy a relaxed, resort style experience on their own terms.

You keep seeing Freestyle Cruising and you don't know exactly what it is, right? That's because NCL are the only cruise line that offers anything like it. Let's start with the fact that there are no fixed dining times. And you never have to eat in the same restaurant twice. Really. NCL won't ask you to sit with strangers like on other cruise lines. And, you only have to dress up if you want to. NCL have created that kind of freedom throughout the ship with a ton of fun things to do, or not do. It's NCL's Freestyle Cruising. Where you're free to do whatever.



Accommodations
NCL has the widest choice of accommodations afloat, the largest suites and the most interconnecting suites and staterooms to fit families of any size, so you can keep your crew together.

Like everything else on an NCL cruise, your room should be all about you. Tell us what you like and we'll make sure your mini-bar is stocked with your favourites. We also have a brand-new, improved room service menu with more options than you dreamed possible, so breakfast in bed - or even dinner on your balcony - is better than ever.

Every bed, in every stateroom, on every ship has upgraded linens, pillows, mattresses and memory foam mattress toppers to give you the lushest, plushest, most comfortable bed you've ever slept on. But don't worry, the fresh smell of Lavazza coffee beans will help get you out of that comfy bed whenever you're ready to start your day.

Thanks to Freestyle disembarkation, instead of being forced out of your stateroom at the crack of dawn to cram into a public area packed with people endlessly waiting - like every other cruise line - feel free to sleep in, hit the gym, eat a full breakfast, even see some live entertainment or go for a dip. When it's time to leave, we'll let you know. Prefer to get an early start? No problem. There's Express Disembarkation for those who want to get off the ship right away.
Freestyle Dining
We believe lunch is when you're hungry. Same goes for breakfast and dinner. You'll never have to drag yourself out of bed for a forced breakfast seating at 7:45 am or interrupt whatever you're doing so you can make it to a dinner seating precisely at 5:45 pm. We also think you should eat with whomever you want so we'll never choose your dining partners for you. Want to meet someone new? We can arrange that, too.

Don't be misled by other cruise lines' dining "options." They really come down to some fast-food choices or one big dining hall where you often have to eat with strangers. NCL has a wide variety of actual restaurants with great, new signature dishes in every one. And, with up to 13 different restaurants and dining rooms on board, like Le Bistro, our exclusive French bistro, and Cagney's, our scrumptious steakhouse, you'll find something to satisfy your every craving, every night of your cruise.

Freestyle Cruising is not too dressy, not too casual. We call it "resort casual." You'll call it being on vacation. By day, almost anything goes. Khakis, skirts, jeans, casual tops, shorts, or whatever are all fine. Casual is perfect in our restaurants too. Even if you've just been at the pool and don't feel like changing, no worries. Swimwear with a cover-up is fine at the buffet and outdoor restaurant. At night, it's relaxed all over the ship. When you're ready for dinner, it's collared shirts and pants or nice jeans for guys. Slacks or jeans, dresses, skirts and tops are perfect for women. Kids 12 and under are welcome to wear nice shorts in our restaurants whenever. If you want to dress up and add a little glamour when you dine out, feel free - we've reserved a restaurant just for that. And remember to pack a sweater - air conditioning can be chilly.

Forget about those cafeteria lines. Our buffet has a huge, new salad bar and "action stations" where you can get made-to-order specialties. Start your day with freshly squeezed juices, a Bloody Mary or a refreshing Bellini. Have meat carved exactly to your liking or choose your favourites to be thrown on the grill. Enjoy a pasta dish made with all of your favourite ingredients, then try sweet dessert crepes with fillings of your choice. You can even whet your appetite the day you board with a sampling of dishes from all of our great restaurants, and, when you need a little boost or just a place to relax, head to the Java Cafe for delicious Lavazza coffee drinks and special desserts.

Lobster lovers of the world will rejoice because we have lobster dishes in every specialty restaurant on board, every single night. And choose one night of your cruise for an absolute lobster feast.
Freestyle Fun
You haven't played Nintendo Wii" until you've played on a two-storey screen. (Just don't forget to let your kids have a turn.) Try your hand at some Nintendo, or get the whole group together and throw some strikes on the only bowling alleys at sea that light up at night for a good view of that gutterball.

Up on deck, an ice-cold drink in your hand, you relax poolside as live music fills the air. A rousing game of Marco Polo starts up in the pool. The grill is fired up, ready for when your hunger kicks in. It's a perfect day at sea.

Ready for some R&R? Take in a relaxing massage at the spa. Bask in the sun in peace at the pool's quiet zone. Treat yourself to a mani-pedi after a day of playing in the sun or on the shore. Or let our experienced hair care professionals get you ready for a special night on board.

With up to 13 different bars and lounges, the nightlife is always hopping. Piano bars, cigar bars, espresso bars, wine bars, dance clubs - even private karaoke rooms where you can sing your heart out (and no one ever has to know if you're tone deaf). We've got just about everything on board - except a schedule.

Roll the dice on Lady Luck. Enjoy all the gaming tables you'd expect to find in Vegas aboard the only cruise line with certified slots. And you won't find the kind of gaming rewards we've got anywhere else.

On other cruise lines, you'll spend your final morning getting up at the crack of dawn just to wait endlessly in a jam-packed public area filled with people. We think your last morning should have the same Freestyle spirit as the rest of your cruise. So feel free to take in some entertainment, grab a bite to eat, even relax by the pool for a bit. We'll let you know when it's time to go. Rather go ahead and get back to land? Just take advantage of our Express Disembarkation.