Top Tips

Adopt a city-break mentality and think of it as more of a weekend or short getaway.
Don't restrict yourself to UK sailings -' there are short cruises further afield.
Link a short cruise with an extra excursion or sightseeing opportunity.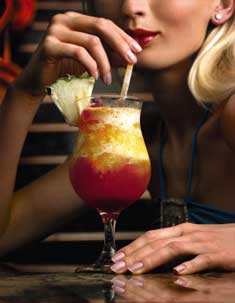 Not long ago, a cruise under seven days was virtually unheard of. Now there are more than ever as cruise lines realise how these short taster trips can help introduce cruising to those who have been intimidated or just don't have the time. Taster Cruises are the perfect opportunity to try a cruise at a relatively low cost.
Who was first to offer taster cruises?
P&O Cruises was one of the first to offer mini cruises - more by accident than design when it promoted a three-day cruise on Canberra in 1995 which quickly sold out.
Now it has produced separate City and Short Breaks comprising of over 20 voyages from two to seven nights.
Do they offer good value for money?
Taster cruises offer excellent value for money. As illustrated by Royal Caribbean's Voyager of the Seas ship offering three and four-night cruises from Barcelona, you have the same flight costs as a hotel break, but on a cruise you will get a lot more for your money.
Are these cruises good for groups?
You don't have to worry about people getting taxis home or not being able to drink.
If your interested in some of the more novel voyages maybe a two-day 'party cruise' to Bruges is your cup of tea. They tend to sail at the weekend, perfect for that stag or hen party, family groups, anniversary parties or birthday celebrations. If you prefer a more adult environment, then choose the Arcadia or Artemis for a child free cruise.
Princess Cruises also offers standalone Mediterranean cruise and short Breaks, though its three 'short' cruises tend to be one-week voyages. Two of them visit France, Spain and/or Portugal while the third heads north to Scandinavia.
Can I cruise further afield?
It's not just UK sailings you can choose from. If your willing to fly can enjoy a Mediterranean cruise, where cruise lines such as MSC Cruises, and Royal Caribbean Cruises offer voyages of just a few nights.
What other advantages do taster cruises offer?
You get the full-on dining experience, evening shows, bars and spa facilities.
Taster cruises are excellent if you just wanted to try out a ship. For example, the Queen Mary 2 does a four-night Hamburg cruise. The ship is a resort and a holiday on its own -' you don't need to go anywhere exciting like Bora Bora.
Are taster cruises suitable for families?
If your planning on taking a one or two week family cruise holiday, but are apprehensive as to how your children are going to react to the cruise ship environment, then a taster cruise is an excellent way to find out if a cruise is a suitable holiday for your family.
Whats available from the different cruise lines?

Royal Caribbean International
Fly to The States and jump on a Royal Caribbean ship for a cruise to around North America.
Fred. Olsen Cruise Lines
Fred Olsen's Braemar does a four-night cruise from Newcastle to Lerwick in the Shetlands and Bergen in Norway. They call their short cruises 'Mini Cruises'.

MSC Cruises
MSC Cruises offer a four night cruise to some of the Mediterranean's most popular spots.. The cruise departs Livorno for Civitavecchia, Ajaccio and Monte Carlo, before ending in Genoa.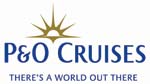 P&O Cruises
The famous Weekender from P&O Cruises sails throughout the year. It is one of the shortest taster cruises, visiting Bruges before returning to Southampton, perfect to wet your appetite.