The Caribbean is calling...
What better way to cruise the spectacular Caribbean islands than on one of our top class liners, where you'll discover the long stretches of warm, white sandy beaches, sparkling azure waters and a true tropical paradise?
Home to more than 7,000 islands, the Caribbean Sea is a treasure trove of colourful coral reefs, powder-fine beaches and beautiful lagoons. Relax and unwind, beachside, gently swaying in a hammock and sipping a rum cocktail, soaking up the ultra-laidback lifestyle. Tap into your more adventurous side and discover the magnificent jungles and tropical rainforests for yourself.

Introducing a brand new luxury experience - Virgin Voyages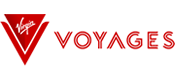 If you havent heard yet, there's a new ship coming to Miami with her first sailing in April 2020. Virgin Voyages has introduced the anticipated reveal of their brand new and first ship the Scarlet Lady. Bringing about an 'Epic Sea Change for All'. This experience is a lot of things, but definitely not a cruise. Instead, expect a voyage that cultivates curiosity, encourages experience and advocates adventure.
The Scarlet Lady will sail the Caribbean from Miami on a choice of either a 4 or 5 night itinerary which includes an exclusive VIP stop at the island of Bimini in the Bahamas where all sailors gain exclusive access to The Beach Club. Bimini is the epitome of heaven on earth with paradise white sand and clear waters and an island not visited by other cruise liners.