South Africa, located at the southernmost point of the African continent, is a country with a temperate climate with a variety of climatic zones from subtropic areas to desert regions.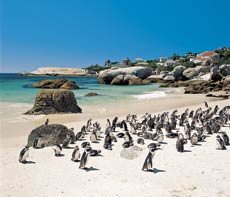 South Africa cruises can be an ideal way to discover the breathtaking scenery and varied cultures of this land. On three sides South Africa is surrounded by the Atlantic and Indian Oceans.
Cape Town is one such highlight on a South Africa cruise. Arguably one of the most visually stunning harbours in the world, there is much to do while enjoying onshore excursions in this city.
Holidaymakers can take a cable car ride to Table Mountain, an iconic symbol of South Africa. Enjoy views out over the vibrant city.
Cape Town also boasts many beautiful beaches, perfect for sunbathing or taking a swim. And at Boulder's Beach, watch the resident penguins meander up and down the shore line before paddling in the surf.
South Africa is also home to a variety of other wildlife including lions, leopards, white rhinos, wildebeest, hyenas, hippos and giraffes.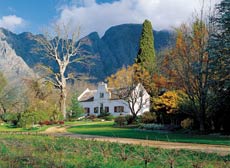 Those enjoying South Africa cruises might also indulge in a spot of wine tasting in the many established and emerging vineyards in Cape Town. Indeed South Africa as a region is becoming world renowned for its wine production.
Aside from Cape Town, Durban is another bustling city along the coast of South Africa. Along the Golden Mile lie a variety of tourist attractions and beaches
Durban is also home to the beautiful Botanical Gardens, the Sahara Stadium Kingsmead - a major one-day cricket venue, the African Art Centre, the Durban Art Gallery and the Maritime Museum.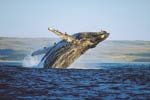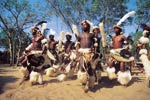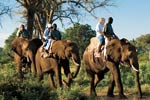 Tailor made packages are also available
Call our cruise experts on 0203 668 8742 to discuss your requirements