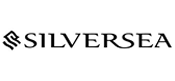 Silversea Cruises presents sumptuous ocean-view suites and the luxurious freedom of an all-inclusive lifestyle. Distinctive European styling is reflected in every detail, from uncompromising service to exquisite gourmet dining. Intimate spaces and well-travelled, international guests foster a convivial onboard ambience. And in each fascinating destination, Silversea provides access to exclusive explorations and uniquely enriching cultural connections. While most cruise ships keep getting bigger and bigger, there is something uniquely satisfying about Silversea's smaller ships. The intimacy. The close-knit camaraderie. The excitement of exploring secluded, rarely seen harbours where true adventure lies. That is why Silversea Cruises continues to sail against the trends with intimate ships that offer not only a richly abundant and highly personalised onboard experience, but also a meaningful and life-enriching travel experience for their guests.

A passion for perfection
The Ultimate Definition of Gracious Hospitality.
Silversea's service is simply the world's best. It is a philosophy, an attitude complemented by a distinctive European style and inherent in all that we do. Achieving perfection is driven by our desire to please. To see you smile. It begins the moment you step aboard with a warm welcome and a flute of champagne, and follows throughout your voyage with an unspoken anticipation of your needs. Sailing on Silversea's intimate ships is like visiting a friend's home, you are greeted by name and your personal preferences are always remembered.

On no other ship will you experience such caring personnel, never expecting or seeking tips. A crew-to-passenger ratio of 1 to 1.34 provides a level of attentive yet unobtrusive service unmatched by anything on the high seas.

Dining on Board
Silversea features a variety of dining options on board including a main dining room (The Restaurant), indoor/outdoor cafe (Terrace Cafe), a Poolside Grille (on Silver Shadow and Silver Whisper), Saletta (Silver Cloud and Silver Wind), Le Champagne (Silver Shadow and Silver Whisper), plus 24-hour in-suite dining.

+The Restaurant
Breakfast, lunch and dinner are served with an open-seating arrangement. You may dine when, where and with whom you wish. On select nights, an orchestra provides music for dancing. The menu features classical and modern French cuisine with international flair, complemented by La Collection du Monde, signature dishes created exclusively for Silversea in partnership with Relais & Chatéaux – Relais Gourmands. On designated Culinary Cruises, internationally recognised guest chefs, including Relais & Chatéaux member chefs, will be aboard to share their culinary artistry. A CruiseLite menu is also available from The Restaurant.

+Terrace Cafe
This indoor/outdoor restaurant offers casual surroundings for breakfast or lunch. On most evenings during your cruise, the Terrace Cafe will offer alternative dining, featuring cuisines of the world. Special evenings will be listed in the Silversea Chronicles, the ship's daily newsletter. Advance reservations may be made on board ship.

+Saletta and Le Champagne
Relish an incomparable new dining experience. Saletta aboard Silver Cloud and Silver Wind and Le Champagne aboard Silver Shadow and Silver Whisper feature the gastronomic creations of Joachim Koerper, chef-owner of Spain's Relais & Chatéaux – Relais Gourmands, Michelin Two-Star Restaurant Girasol. Guests will dine in an intimate atmosphere while savouring Chef Koerper's internationally renowned selections. A hallmark is the thoughtful pairing of select wines with each creation.
Our Head Sommelier will be pleased to recommend many outstanding vintages. To make your dining experience both a memorable and exclusive culinary exploration, only for-purchase beverage selections may be made on board ship.

The exceptional ambience of Saletta and Le Champagne may also be reserved for private dinner parties at an additional charge. Private arrangements include welcome aperitif and hors d'oeuvres, plus a special six-course menu with paired wines. Advance booking is required as space is limited. Please consult your travel agent for all details and pricing.

+Poolside Grille
This casual grille on Silver Shadow and Silver Whisper offers poolside dining for lunch. A range of American lunch favourites are prepared and served to your liking.

+24-Hour In-Suite Dining
You may order from our in-suite service menu 24 hours a day. Items from The Restaurant menu can also be served in your suite during regular dining hours at your suite during regular dining hours at your request, and course-by-course, if you desire.

+Special Dietary Requirements
If you have special dietary requirements, Silversea will make every attempt to accommodate your requests. Please have your travel agent advise us of your needs on the Guest Information Form at least 75 days prior to sailing. Notification should be sent to Silversea's Special Services Department.

+Clothing Suggestions
Shipboard attire ranges from casual to formal. Casual resort wear is appropriate for daytime aboard ship or ashore and consists of standard sports outfits as worn at resorts. Shoes should be flat or low-heeled for deck activities. Evening attire falls into three categories: casual, informal and formal. On casual evenings, open neck shirts, slacks and sports outfits are appropriate. On informal evenings, ladies usually wear dresses or suits, men wear jackets (tie optional). Appropriate formal evening wear for women is an evening gown or cocktail dress; men wear tuxedos, dinner jackets or dark suits. Sailings of 8 days or less typically feature 2 formal nights, while longer cruises usually have 3 or 4 formal nights. Details will be provided in your Shore Excursions book.



Exploring The World Aboard the Ships of Silversea
Discover the pleasures of exploring the world aboard the ships of Silversea. With Silversea enjoy large-ship amenities aboard its six intimate, all-suite vessels - Silver Cloud, Silver Wind, Silver Shadow, Silver Whisper, Silver Spirit and Silver Explorer.
Renowned for extraordinary worldwide voyages – to the Mediterranean, Baltic, Africa, Asia, Australia, New Zealand, South Pacific, Alaska, South America, Caribbean, Panama Canal, New England - Silversea will take you there in intimate, all-inclusive ships. Silversea is a luxury cruise line that offers unparalleled service and superlative comfort. When cruising Silversea, expect

• Intimate, elegant ships – extraordinary space per guest ratio
• Superlative service – nearly one crew member for every guest
• All ocean-view suites, over 85% with private verandas
• Butler service for all ships, all guests
• Open-seating in The Restaurant – no assigned time, no assigned table
• Alternative dining options – multiple venues
• Gourmet menus by Relais & Châteaux
• Sophisticated entertainment from live music to production shows
• Enrichment lecturers, acclaimed chefs and destination consultants
General information
+Beauty Salon / Hair Styling Services
Beauty salon and hair styling services are available, including manicures and pedicures. Appointments for these chargeable services may be made on board the ship.

+Bon Voyage Parties / Visitors on Board
Please have your travel agent contact Silversea's Special Services Department if you would like to make arrangements for a Bon Voyage Party and/or to have visitors board the vessel at your embarkation port. Requests must be made in writing no later than 14 days prior to departure. For security reasons, visitors for embarkation day must be pre-registered with Silversea. For visitors during the cruise other than embarkation day, our guests can make arrangements on board. Silversea may limit the number of visitors permitted on board and this policy is subject to change without notification.

+Boutiques
The boutiques on all ships in the fleet feature a selection of designer jewellery, fashions, perfumes and Silversea logo items. Shops are closed while in port and on occasion due to local government regulations. Toiletries and convenience items are also available for purchase.

+Business Services
Computers, e-mail and Internet access are available on all ships. Telefax reception is complimentary; ship-to-shore phone calls and fax transmissions are available at an additional charge.

+Casino Gaming
Roulette, blackjack and slot machines are available in the Casino for guests 18 years or older. Cash advances on your credit card may be arranged in The Casino. The Casino may be closed on occasion due to local government regulations.

+Credit Cards and Currency
Any and all onboard payments to Silversea shall be made in U.S. dollars. All charges for services provided and products purchased on board the ship must be in cash, cheque or charge (VISA, MasterCard, Discover Card, American Express or Diners Club) before your final disembarkation from the ship. A 2% transaction fee will be charged for all cash advances.

+Electrical Appliances
You will find 110- and 220-volt electric currents on each ship. In each suite a hair dryer is provided at the dressing table.

+E-Mail / Internet Access
You will be assigned a personal e-mail address prior to sailing so you can share it with friends and family. E-mail and Internet may be accessed at the Internet Point on board. Charges apply and rates are subject to change without notice.

+Embarkation / Disembarkation
Embarkation times are included in your final cruise documents. Please arrive at the ship during these times. For disembarkation, guests should plan on vacating their suites shortly after the scheduled arrival time.
Early Embarkation / Late Disembarkation
Where available, board your ship as early as 10:30am and depart as late as 5pm for as little as U.S. $100 per guest (charged to your shipboard account). Restrictions apply.

+Entertainment and Enrichment
Aboard each ship, guests will find a wide selection of stellar entertainment ranging from energetic production shows, classical music concerts and theatrical plays in The Show Lounge; intimate piano recitals, jazz and cabaret in The Bar; and local performers and folkloric shows that truly complement the wines, cuisine and cultures experienced on your voyage. Every evening The Bar and The Panorama Lounge offer dancing to a range of live musical styles for every taste, from ballroom and dinner dancing to rock and roll favourites and club mixes. Moonlight Movies on deck are also offered on select evenings.

Every Silversea cruise features regionally specific lectures by noted historians, ambassadors, state leaders, authors and geographers – all experts and each sharing special insights into areas of the world they know intimately. Guest chefs and wine experts also join special Culinary and Wine Series Cruises.

+Fitness Centre
Each ship features a swimming pool, two whirlpools, a fitness centre with state-of-the-art equipment, male and female saunas and steam rooms. Aerobics, yoga, Pilates and circuit training are available through the onboard fitness instruction and personalized fitness sessions to fit your needs are also available at an additional charge.

+Grand, Royal and Owner's Suites
Grand, Royal and Owner's Suites may be reserved in one- or two-bedroom configurations. Published prices for the Grand, Royal and Owner's Suites are for the one-bedroom configuration. Two-bedroom Grand, Royal and Owner's Suite prices are available upon request.

+Gratuities
All gratuities aboard ship are included in your fare; none are expected.

+Laundry / Valet Services
Complete valet services, including laundry, pressing and dry cleaning, are available at an additional charge and may be arranged through your suite stewardess. Self-service laundry facilities are also available.

+Library and Movie Centre
Each ship features an onboard library with an extensive selection of books and movies which can be viewed on your in-suite VCR. The onboard in-suite video system is in the PAL format. NTSC (USA) video cassettes can be accommodated aboard Silver Shadow and Silver Whisper. DVD players and a selection of titles are also available aboard Silver Cloud.

+Mail
Prior to your departure date, we will provide you with a list of port addresses where mail can be delivered to you throughout the cruise. Postage and mailing services are available on board ship.

+Medical Services
Each of our vessels is equipped with a Medical Centre and is customarily staffed by a doctor and nurse on 24-hour call when at sea. When docked, supplementary emergency care may also be obtained through local medical facilities. Guests may be charged for medical services and for medications used for their medical treatment. The Medical Centre is not intended or designed to provide ongoing treatment of pre-existing conditions or for extended critical care, and Silversea Cruises Ltd. is not responsible for the diagnosis, treatment or services furnished by shipboard medical personnel. Guests requiring oxygen concentrator on board. Guests wishing to bring their own portable oxygen tanks must obtain prior written authorization from Silversea, as restrictions may apply.

+Minors and Children
Minors under the age of 18 must be accompanied by a parent or other responsible adult over the age of 21. Silversea cannot accommodate infants under one year of age and reserves the right to limit the number of children under three years of age.
Pets

+Ship-to-Shore Communications
Your ship is equipped with a telephone system that allows you to make direct-dial phone calls from your suite while at sea. Calls will be billed to your credit card (including toll-free calls). Please consult the ship's Reception Desk for the current rate, which, at time of input, is U.S. $9.50 per minute. You will find the ship's e-mail service a very reasonably priced alternative to phoning. Should someone wish to reach you while you are at sea, they should refer to the Leave Behind Information provided in your final cruise documents.

+Smoking
For the comfort of all our guests, The Restaurant, indoors at the Terrace Cafe, Observation Lounge (Silver Shadow and Silver Whisper), the Show Lounge, Card/Conference Room, Library, Spa/Fitness Centre, Internet Point, Gift Shops/Boutiques and Observation Lounge are smoke-free. Cigarette smoking is permitted in designated areas of The Bar, outside at the Terrace Cafe, Pool area, Panorama Lounge, Casino Bar and The Humidor (Silver Shadow and Silver Whisper). Cigar and pipe smoking is permitted in designated areas outside at the Terrace Cafe, The Champagne Room (Silver Cloud and Silver Wind) and in The Humidor.

+Spa
Relax, rejuvenate and renew all your senses with a visit to the Mandara Spa, voted World's Best Spa at Sea. Indulge in a wide range of invigorating, centuries-old Balinese therapies including: Elemis Aromaspa Ocean Wrap, Hot Lava Rock Massage and Elemis Japanese Silk Booster Facial. Reservations for these chargeable services are recommended and must be made on board.

+Special Occasions at Sea
If you are celebrating a birthday, anniversary, honeymoon or other special occasion during your cruise, we will be happy to celebrate the event with you. Please have your travel agent advise us of such occasions at least four weeks prior to departure. Notification should be sent to Silversea's Special Services Department.

+Valuables
Your suite is equipped with a personal safe. Silversea is not responsible for any articles such as money, jewellery, cameras, binoculars, documents or any other items which you retain in your personal control or in your suite.

+Waitlist
Should the cruise of your choice be unavailable, you may ensure a position on a waitlist for that cruise by making a deposit of £150 or equivalent per guest, which will be applied toward your cruise deposit requirement and/or final payment should a suite become available. If you choose not to reserve a suite that becomes available, or should no suite become available, your deposit will be refunded.

Other Useful Information
We cannot accommodate pets on any Silversea cruise.
Photo Services
For your convenience, film and cameras are available for purchase in the ship Boutique.
Religious Services
Non-denominational services are held aboard ship on Sundays. During select holidays, Catholic, Protestant and/or Jewish clergy will be on board, when possible.


Play, explore & discover
+EMBARK ON A JOURNEY OF DISCOVERY. LEARN ABOUT FASCINATING CULTURES.
At strange, exciting places like Visby, Tallinn, Stockholm and St. Petersburg, we returned to our ship after a day ashore laden with film and souvenirs, flushed with great memories, particularly of a hot air balloon ride over Stockholm in the late evening and the fabulous Hermitage in St. Petersburg, with its spectacular art treasures, We savoured exquisite luxury on board and old-world charm on shore. – Helen Sandow, Silversea Guest

+FREE YOUR IMAGINATION AND EXPERIENCE THE WORLD. COLLECT A CHERISHED MEMORY.
Enrichment and Shore Excursions. Silversea's Enrichment Series features onboard destination experts who unlock the mysteries of world cultures. Escorted excursions are hosted by knowledgeable tour guides. Customised, personal agendas are created with the onboard Tour Concierge. Shore excursion books, provided in advance, read like a traveller's bible and allow you time to plan. Available on www.silversea.com are destination information and recommended reading for advanced familiarization of the region you are visiting.

+LAND PROGRAMMES
Extend your holiday with pre- and post-cruise land programmes and immerse yourself in the sights, sounds and flavours of the world. The drama of an African safari. The magnificent natural beauty of Brazil's Iguazú Falls. The ancient Tang Dynasty city of Xian. The grandeur of New Sealand's fjords. Experience the region. Feel its sense of place.


The Connoisseur's List
+Caviar
Silversea is pleased to offer, for purchase on board, a selection of the world's finest Caspian caviar, served complete with condiments from our Caviar Connoisseur's List. Savour the delicate, mild, buttery flavour of 000 Beluga Malossol or sample the golden yellow, nutty Golden Osetra Malossol, once reserved for the table of the Czar.

+Cigars
Davidoff cigars are handmade from the choicest leaves, specially aged to impart a rich aroma and consistently smooth taste. For that exceptional moment. An assortment of Cuban cigars are also available onboard.

+Cognacs and Ports
Complement an evening of delectable cuisine and engaging conversation with an exceptional cognac or rare, vintage port. Relish the lovely fruit, supple, rich palate and many-layered tones of a Remy Martin Louis XIII or perhaps Courvoisier's Collection Erte.

+Vintage Wines
In addition to a wide selection of complimentary wines served throughout our ships, Silversea offers an extraordinary collection of international vintages from The Wine List, sure to appeal to both connoisseur and novice alike.

Savour artfully chosen French wines. Try a delightful Tenuta San Guido 1992 from Tuscany. Explore something new from "down under". Or indulger in a favourite from Sonoma County or the Napa Valley. Let your sense of taste explore.



The Silversea fleet
Each Committed to Excellence, Elegance, Warmth and Welcome.
Silversea has always been committed to building ships that define ultra-luxury cruising, making spaciousness a priority. Our all-suite ships average the highest ratio of space per guest of any fleet. Yet spaces are warm and inviting, with luxurious appointments. The emphasis is on comfort and making guests feel at home and welcome.

Silver Cloud® & Silver Wind®

Silversea's tradition of excellence began with Silver Cloud and Silver Wind. As elegant as a grand hotel, as warm as a gracious home. Both ships have recently been refurbished with beautiful new furnishings and appointments. Silver Wind features expanded public spaces, including an enhanced Spa, new wine tasting room, and larger Fitness and Computer Centres.

Silver Shadow® & Silver Whisper®

Our newest ships, Silver Shadow and Silver Whisper, have taken our award winning concept of elegant, all-suite luxury to the next level. These ships, built upon input and suggestions from our loyal guests, are somewhat larger, yet have the familiar feel of Silver Cloud and Silver Wind. Features include an expanded Fitness Centre and Spa, a Computer Centre, The Champagne Room, a wine tasting room, and The Humidor cigar lounge.

Wherever you travel, you will be able to choose from a family of four remarkable ships, each committed to the same level of excellence, elegance, warmth and welcome that makes them the World's Best.


The day is yours
A Perfect Day at Sea
Join in a game of contract bridge. Take dance lessons. Wine tastings. Language classes. Shop designer boutiques, including the first Bvlgari gallery at sea. Visit the Computer Centre, with Internet access – check you personal e-mail account or the stock market. Maybe just slip away to your private haven with a favourite book or video from The Library.

Pool Deck - Do laps in the heated pool or join an invigorating game of water volleyball. Unwind in one of two whirlpools or just relax in a deck chair with a refreshing drink.

MIND. BODY. SPIRIT - AN ENLIGHTENED ATTITUDE TOWARD FITNESS AND WELL-BEING …

While a Silversea cruise offers indulgences aplenty, we also acknowledge our guests' enlightened attitudes toward fitness and well-being. Silversea introduces a comprehensive and diversified health and fitness programme to complement your holiday – Mind, Body & Spirit.

The Fitness Centre
The hub of activity for fitness enthusiasts, with circuit weights, aerobics room, treadmills and stationary bicycles as well as male and female steam rooms and dry sauna.

Instructed Classes - Pilates.
Developed in the 1920's by legendry physical trainer Joseph Pilates, this regimen is based on improving flexibility and strength with a system of low-impact stretching exercises designed to work the body as a whole. Yoga - For 3,000 years, yoga (Sanskrit for "union") has provided a system of exercise that promotes control of mind and body through stretching and breathing. In India, where yoga originated, 50 is considered the ideal age to begin.

Tai Chi - The slow, dance-like movements of this ancient Chinese art improve balance and coordination, create flexibility, foster calmness and elevate your Chi (energy)

Mandara Spa - Indulge in a wide range of invigorating and relaxing treatments of centuries-old Balinese therapies including: Javanese Honey Steam Wrap, Hot Lava Rock Massage and Vital Aromatic Facial. Reservations are required and must be made on board.

CruiseLite Menu - Broiled Black tiger Prawns, Steamed Sea Bass, Grilled Marinated Ostrich Fillet. These are just some of the mouth watering, low cholesterol, low sodium, low fat CruiseLite selections offered daily.




The night comes alive
The Bar - Classic. Warm. Intimate. The art of conversation. The music is live. The dance floor beckons. The cocktails… always complimentary.

The Show Lounge - Dramatic. Excellent sight lines from every seat in the house. A full spectrum of entertainment. Classical engagements. Cirque style productions.* Feature films on the big screen. These are just a few examples of what awaits.

The Casino - Stylish. Alive with energy. Reminiscent of the Riviera. Slots. Blackjack. Roulette.

Moonlight Movies - Feature films shown in the open air on the Pool Deck.

The Champagne Room - Elegant and refined. An intimate wine room. An extensive connoisseur's list featuring special vintages. Enjoy a glass of wine or a toast with champagne. The perfect venue.

The Panorama Lounge - Inviting. A spacious dance floor. Live music. Favourite songs of yesterday and today.

Welcome Aboard
Since our inception in 1994, we have dedicated ourselves to defining the elite luxury experience going above and beyond to achieve the distinction of being the world's best. Thoroughly modern ships with every technical innovation. Spacious ocean-view suites, with sumptuous furnishings and appointments, most with a private veranda. Inspired cuisine and the finest wines and spirits poured with our compliments. But it is more than these things that set us apart. It's an understanding of what it takes to make our guests feel at home and welcome.

Our commitment is to always go above and beyond. Our passion is exceeding your expectations. Our reward is achieving excellence in your eyes.